The Katyn Memorial
The Katyn memorial can be found within the pine forest of Cannock Chase. In the Katyn Forest near Smolensk Russia, a dark atrocity took place which ended the lives of many Polish people. Several countries blamed the Germans, including the UK. Some time later in the 1990's Russia officially admitted they were responsible.
Here, 1,600 miles away, we remember those who lost their lives. Polish visitors to Cannock Chase felt a resemblance between the pine and birch forests here to those in Katyn. The Chase also has an abundance of military history and strong links to both world wars.
A memorial dedicated to those fallen has existed on Cannock Chase for a long time, originally a small, wooden tribute. In 1979 a local polish man helped raise funds and volunteers to help assemble a more permanent tribute. The son of one of the fallen men unveiled the monument at Springslade. The memorial you can see today was erected in 2010. A new plinth stands to reflect that the truth surrounding this tragic event has finally been revealed.
Also of interest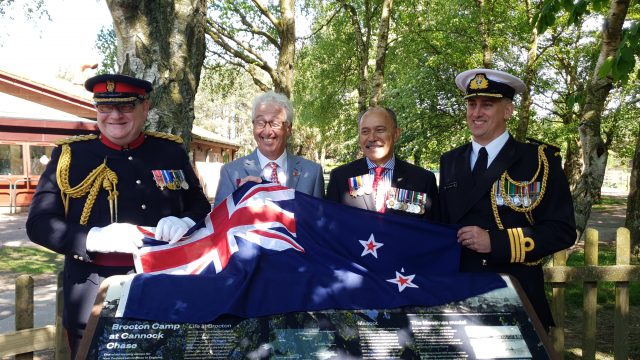 Other Historical Sites
Head back to the main history page and learn about other historical sites across Cannock Chase. There's plenty to see!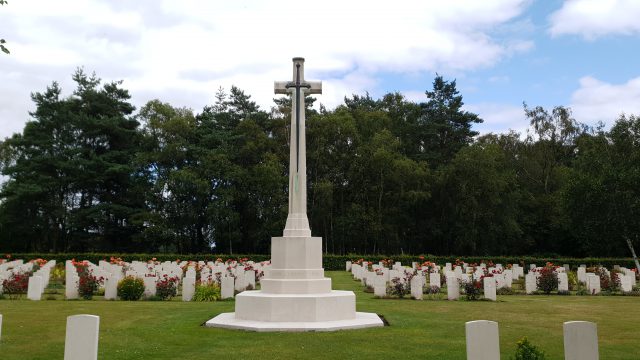 Commonwealth War Cemetery
In close proximity lies The Commonwealth war cemetery. Beautifully kept and cared for, make sure to visit.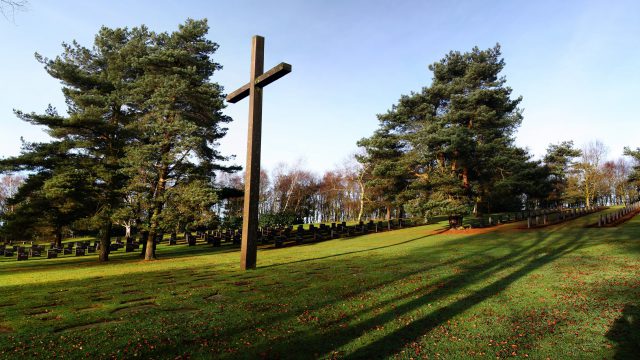 German Military Cemetery
Nearby is the German military cemetery. Moving yet peaceful, it is definitely worth a visit.