ENOUGH WITH THE RUBBISH!
OVER 7.5 TONNES OF LITTER IS COLLECTED FROM CANNOCK CHASE EVERY WEEK!
You wouldn't believe the stuff that gets dumped, tires and fridges, from fire places to fly-tips – the amount is unbelievable!
It ruins the landscape of Cannock Chase and costs a lot to pick up and keep clean.
It's not natural and is hazardous to wildlife, so don't trash their turf.
After a colourful history, we don't want our legacy to consist of plastic, mess and cigarettes.
SO PLEASE TAKE YOUR LITTER WITH YOU OR PUT IT IN A BIN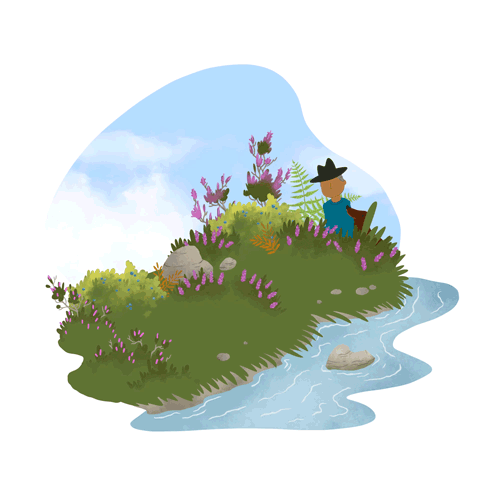 Protected Landscape
Leave no Mess
All that litter isn't helping the environment, even dog mess harms the heathland
– Take everything with you and leave no trace
We all know litter isn't good for the environment, especially plastic! But perhaps you didn't know that animal mess left on the heathland is adding more nutrients and physically changing the soil! This makes the heather sick. We ask that you leave no mess, leave only footprints.