Be Proud to Protect!
Learn the 3 elements which define Cannock Chase as a landscape
and the 6 principles that teach all how to be Proud to Protect.
The best way to love and protect Cannock Chase is by respecting the Code
It's all for the protection and preservation of the special qualities of the Chase
Never to stop enjoyment!
Be a Chase Champion!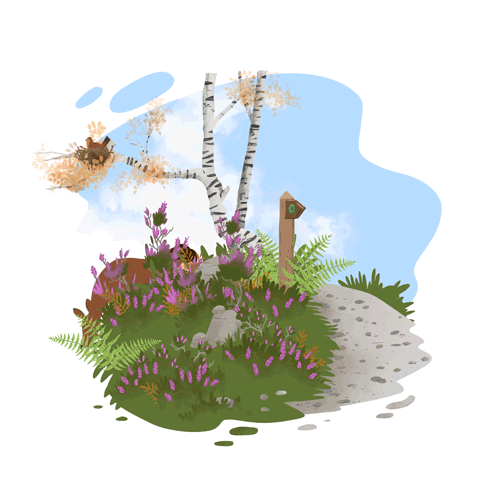 Protected Landscape
Keep to Paths
Protected and cared for we're here for the wildlife, landscape, history and heritage
– Mind where you tread and stick to our paths to respect the wildlife's home
First and foremost, Cannock Chase is a busy landscape layered with designations to protect its habitats, rare residents, archaeology, natural beauty and much more. Constant creation of new footpaths is cutting up the habitat and the wildlife is struggling. Try and keep to the existing footpath network so we can give nature a chance.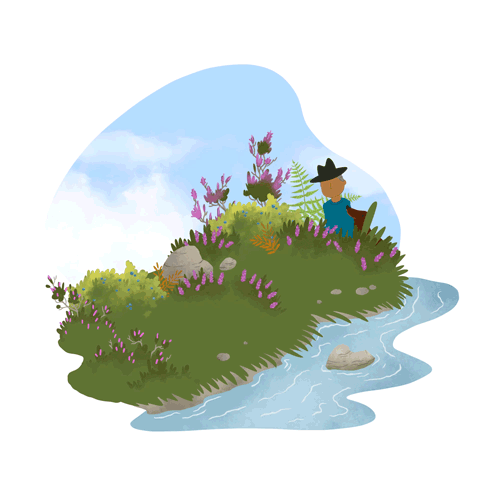 Leave no Mess
All that litter isn't helping the environment, even dog mess harms the heathland
– Take everything with you and leave no trace
We all know litter isn't good for the environment, especially plastic! But perhaps you didn't know that animal mess left on the heathland is adding lots of nutrients and physically changing the soil! This makes the heather sick. We ask that you leave no mess, only footprints.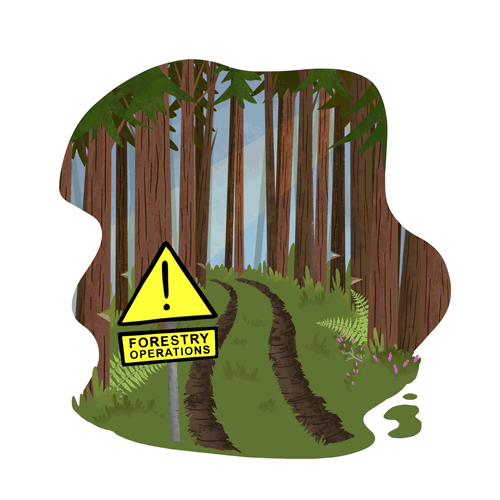 WORKING Landscape
Watch out for Dangers
Careful! Cannock Chase is an active working landscape of forestry and farmland
– Watch out for vehicles and machinery and follow any safety signage
Large amounts of the Chase is actively forested and there are many working farms. These landowners may enact work at any time on their land over the Chase, including alterations and closures. It is also a wild landscape full of humps, bumps, trips and slips. Please take away our safety message to watch out for any potential dangers on site, big or small and pay attention to any signage.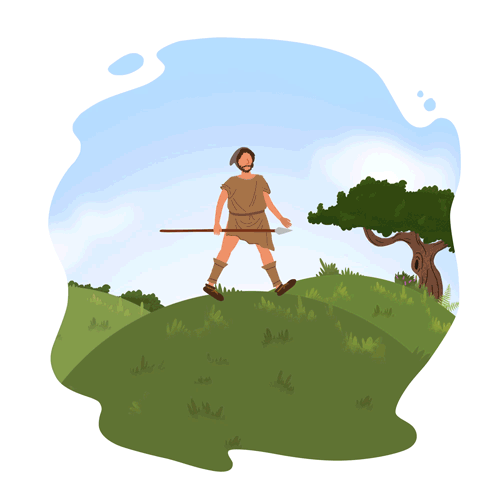 Learn the History
The Chase is ever changing, but most of it's history remains underfoot and untouched
– Keep your impact minimal so it will always be an Area of Outstanding Natural Beauty
The landscape of the Chase is constantly changing. Once a royal forest, then a busy area for mining and quarrying (which it still remains) and also a site for training camps of both world wars. Today it is a living and working environment of forestry, agriculture and of vital importance from a conservation point of view. Learn the unique and interesting history.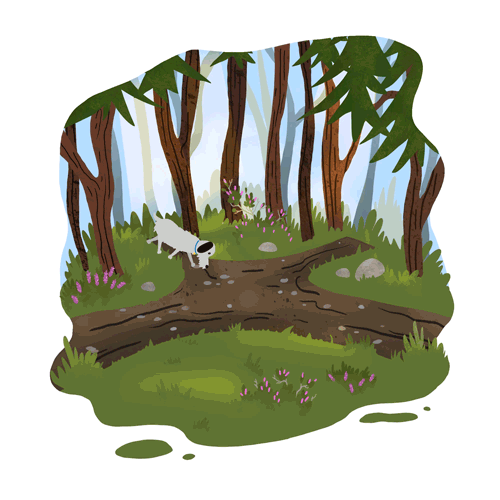 Landscape for all
Be Considerate to All
Cannock Chase is important to all who use it
– Be considerate to everyone who visits and the nature that lives there
Cannock Chase is a great resource for people's health, wellbeing and enjoyment and everyone will always retain their right to use and experience it. It is a busy site full of different people, so be mindful to all (humans AND wildlife!). Site users will always be included into the future vision of Cannock Chase, so be a part of the mission to protect it for years to come.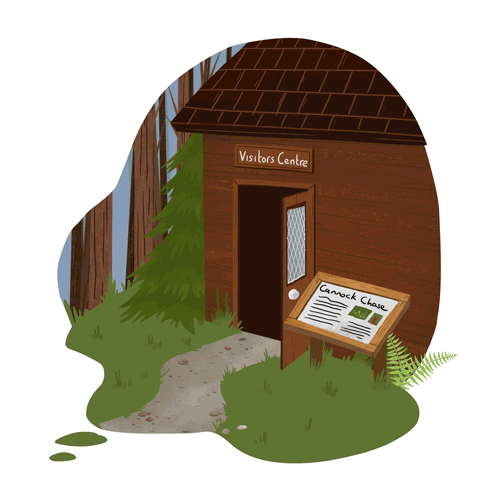 Visit our Centres
Enjoy the Chase!
– Call in at our visitor centres to find out why it's so special
Did you know there are 6 visitor centres associated with Cannock Chase? They all have their own unique offer, so pay them a visit and take advantage of their facilities and amenities, visit the points of interest and find out more. Have you been to all 6?